We have collected only calibration events, by setting: trigger type 9 on and pulser 10Hz.
Threshold has been set to 40 for all planes.
Following picture is showing typical patern MBO vs. TDC for MDC IV (sector 2 is not connected).
In this plot we are doing entry only in case TDC deliver us all 6 data words.
We can see some kind of pattern, which is repeated in all sectors, where some of the TDCs do not
deliver all 6 data words. This should be check if this is correct.


In addition we are missing some data words in sector 4 MBO 14.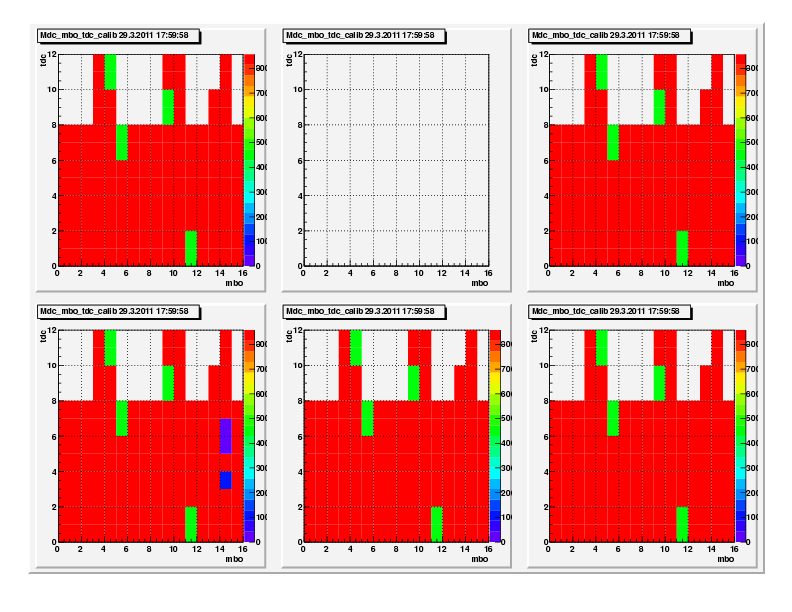 -- Johannes and Gosia
| | |
| --- | --- |
| META FILEATTACHMENT | attr="" comment="MDC IV calibration" date="1301415475" name="mdcIV_cal1.gif" path="mdcIV_cal1.gif" size="55955" user="GosiaSudol" version="1.1" |