Docker Caen DT1470 Ioc Archiver Gui Setup
Introduction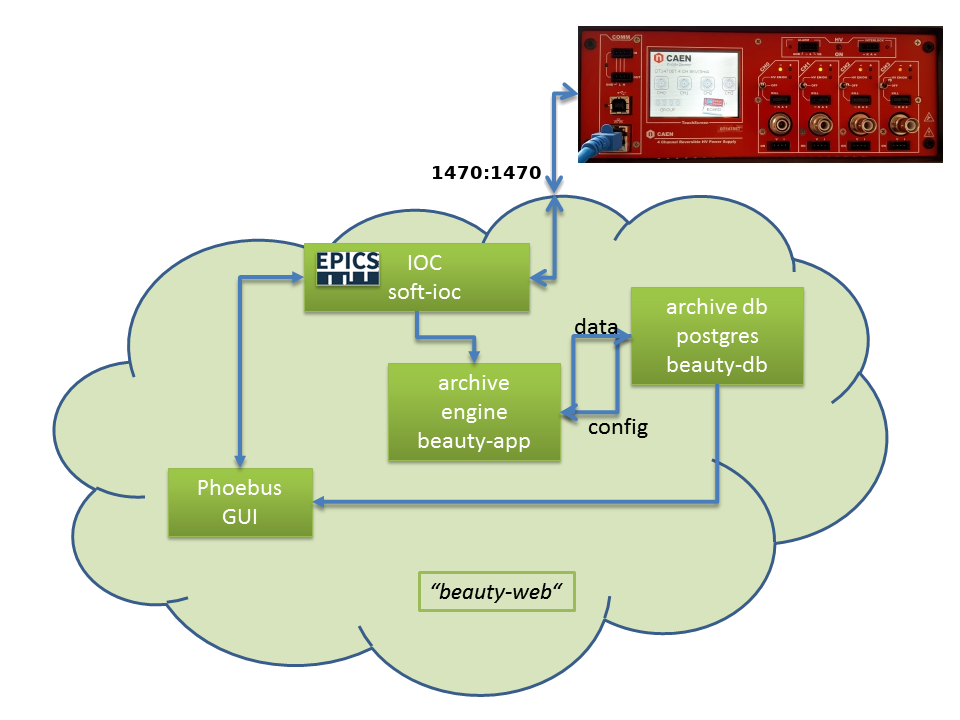 Issue of this project is to get a docker based EPICS system %br% with:
EPICS IOC connecting to an DT1470ET device

CAENs DT/N147x family can be connected via USB/ETH

Archiving the data with cs-studio archiver "beauty"

postgres-database
archive engine

Phoebus based GUI
Thanks to the groundwork of
... this was more or less finding out the right configuration and bits an peaces, no coding.
Status
:
Implementation finished
To be tested May 2019, Jülich by C.Wendisch and J.Pietraszko.
Setup and Operation
...
content moved to https://wiki.gsi.de/Epics wiki
...
---
--
PeterZumbruch
- 17 May 2019
---