In the following you can find comparison of our data with 5 models within 10% centrality classes.
For transverse-mass spectra comparison is done for mid-rapidity (-0.05 < ycm < 0.05) as it is stated in paper.
All plots are absolutely normalized (also rapidity spectra).
Please ignore at the moment spike in case of GiBUU i will have a look what is a problem there.

In the ratio plot you can see that there are osccilation, it is due to the statistics, i will improve it once we decide which centrality to use by doing bin size depending on mt.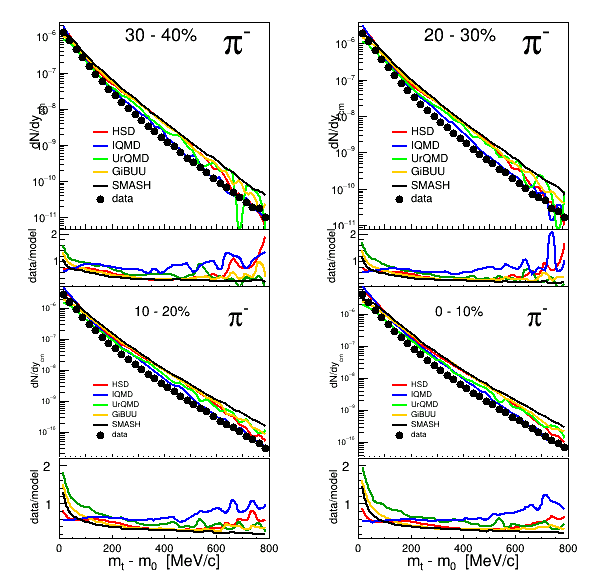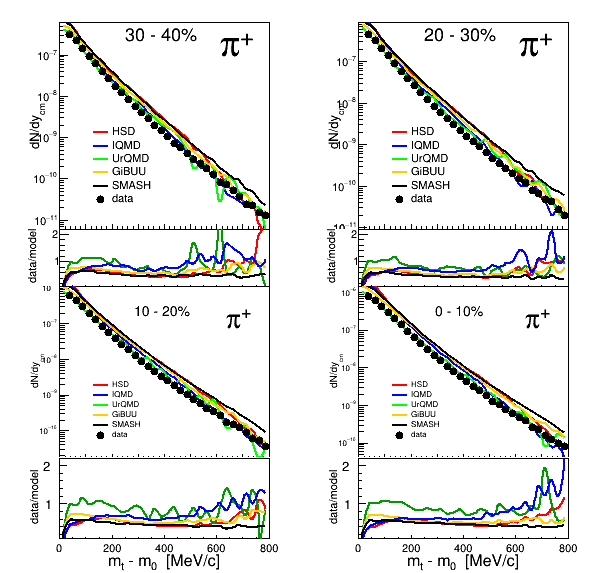 Figure below shows difference of rapidity pi- - pi+. In case of the experiment in order to do not have some not necesery structures which are our systematic i have made average from measured points and mirrored one.